Buy JK JA game server hosting
Order now!




View JK JA server pricing & order now! F.A.Q.




Common questions or contact us for specific questions Demo Server




Test your ping on one of our demo servers

Installed in Minutes, Online 24x7
After your order is placed, MarkMods' instant activation system deploys your Jedi Knight Jedi Academy server and keeps it online 24x7, even when your home PC is off!

Simple Jedi Knight Jedi Academy Server Management
Our custom control panel allows you to configure and customize your Jedi Knight Jedi Academy server, upload files using FTP or webbased filemanager, upload plugins and mods and add additional administrators.

Low Ping Game Hosting
Our worldwide network, designed by gamers for gamers, offers multiple redundant locations in your geographic region for lag free Jedi Knight Jedi Academy hosting. Should you change your mind, you can migrate your server to a new datacenter by sending 1 support ticket!
1. Choose your desired game server size
Number of slots is the maximum number of players who fit in the game server.
2. Choose the location which is most nearest to you
3. Choose your discount
Answers before you buy
This flexible is MarkMods Game server hosting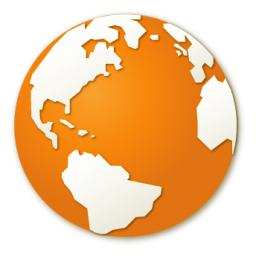 Reliable low latency gaming network in EU & US
Monthly cancelable
Free customer service
Starting at 6,99 EUR / month
Order Now
Games
Demo server
Your advantages at MarkMods

Best gaming network in Europe & United States
Low latency networks and high bandwidth is the most important ingredient when it comes to online gaming. MarkMods has its game servers located in state of the art datacenters in both Frankfurt, Germany, Europe and in the East coast of the United States.

Monthly cancelable
A MarkMods game server is monthly cancelable. You never have to pay to cancel, you are not obligated to anything.

Instant changable
You can change your game server at any specific moment you wish, once a day. Increasing or decreasing the number of slots for example. It is free and it is done in your personal "My MarkMods"

Free customer service
You can always contact the MarkMods Customer service by Email & Support Ticket. If the Online Chat is available you can contact them through there as well. Or send us a Tweet on Twitter with your question or remark.

Fully in control
Edit litterally anything on your game server. Have access to all your game server files and a full control panel with configuration options. You are in charge! Easy & free.
Gaming is about fun, so you get
Free Setup
Clan payment
Custom Control Panel & FTP
Mail, Twitter & Facebook Support
Default Tickrates
1000 Mbit/s connection
No Ads or Branding in the servername
No long term contracts - simply stop paying
Unlimited data traffic for your game server
Free locations switches ( test now )
Have questions before you buy? Check our FAQ!
F.A.Q.
Demo JK JA servers
Check our quality game servers, already 1136 others have taken a game server at us.
* Policies on these demo Jedi Knight Jedi Academy dedicated servers we host are enforced by clients and not by MarkMods
Jedi Knight Jedi Academy Servers - Dedicated Jedi Knight Jedi Academy server hosting.
Jedi Knight Jedi Academy Server Features: No Setup Fees, Cancel Anytime.
A Jedi Knight Jedi Academy server can have a password or no password at anytime, you are in control.
Learn more